Tasked with recreating the two most famous M&M characters, Red and Yellow, we decided to set ourselves a challenge by adding suits of armour to the mix! The biggest challenge was bringing the characters personalities to life in a still image, whilst creating a cartoon style image with convincing mental suits of armour and placing the characters within a medieval style landscape. We feel that the final image brings all these aspects together in a bright and charming way.
This project was also adapted for the release of the latest Game of Thrones series, as it was perfect match for the two brands to come together, and was a huge hit on social media.

Each had a very different character and expression to portray, through body pose and eye expression, which made it quite tricky to achieve.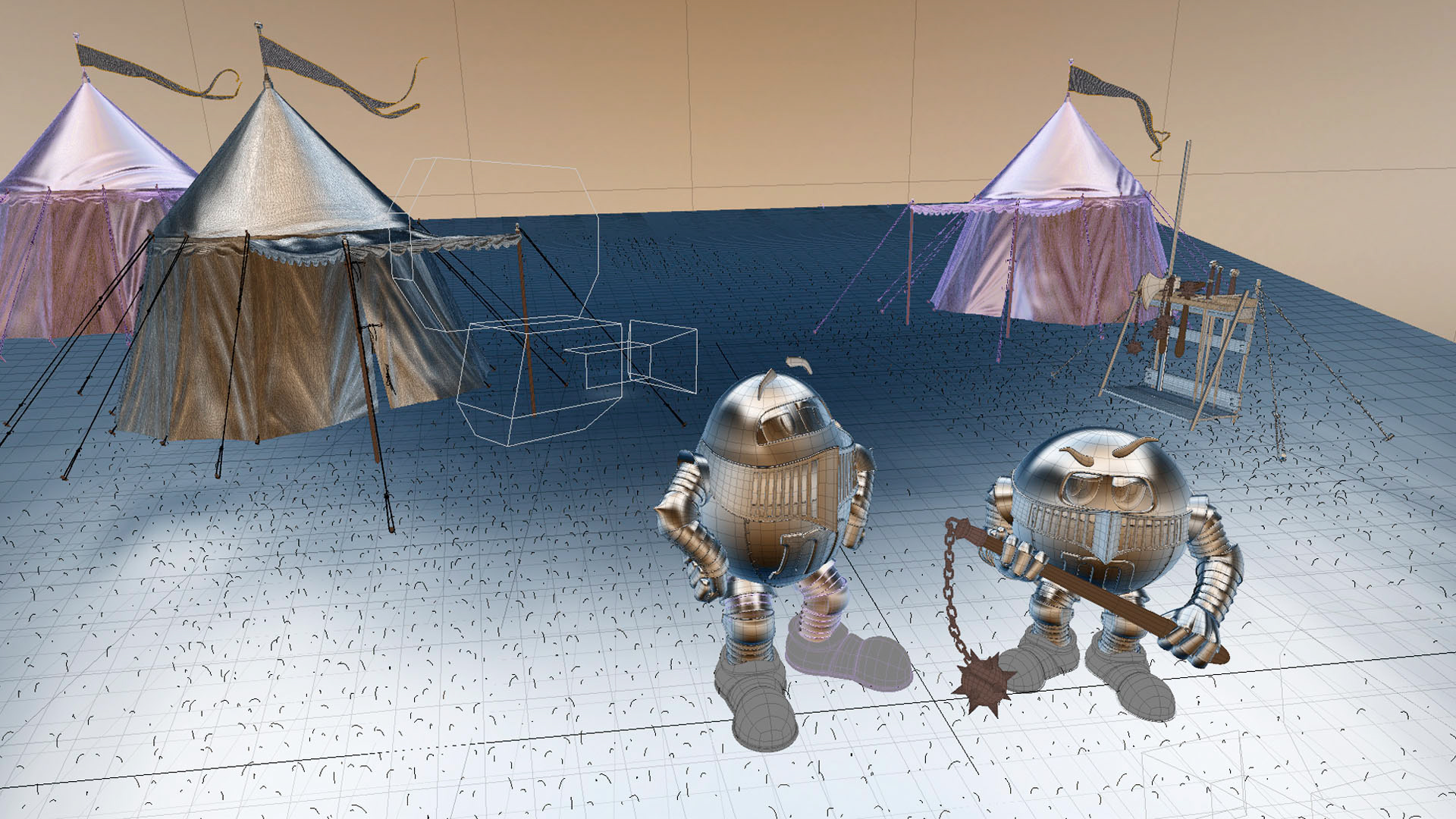 The Campsite tents were fully digital, arranged to form a natural feeling environment
Studio lighting for shader and texture tests.
Texture & Shader work was key to the armor look and feel, which helps the pair sit in their environment as it reflects itrs surroundings.