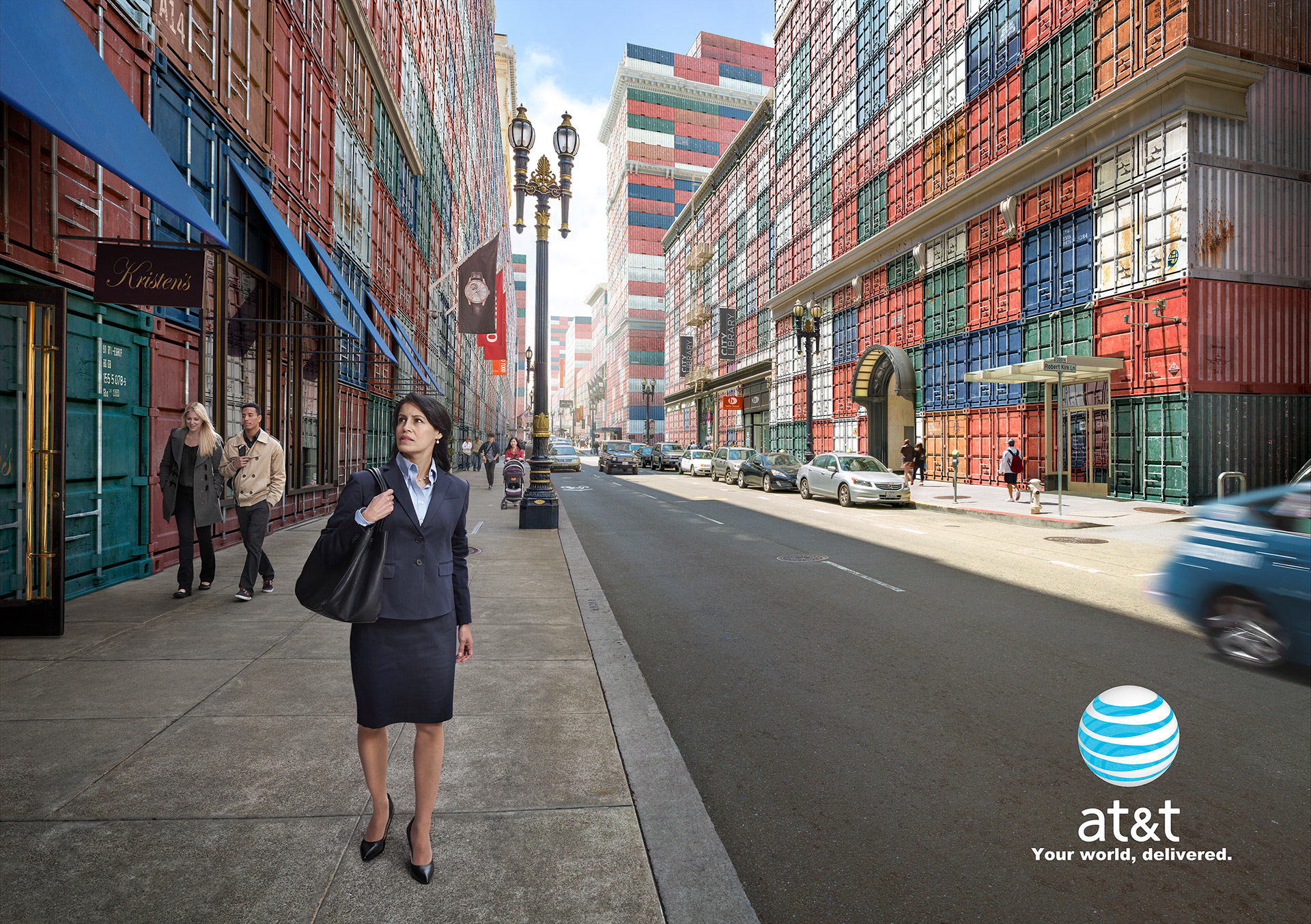 ////////////////////////////////////////////////////////////
////////////////////////////////////////////////////////////
Client: AT&T
Agency:BBDO
Photographer: Vincent Dixon
CGI: James Gardner-Pickett
Retouching: Clive Biley
////////////////////////////////////////////////////////////////////////////////////////////////////////////////////////
Working alongside photographer Vincent Dixon, we put our talent and skillset to work, creating this ambitious project for AT&T
An entire city created from shipping containers, created in 3D software, it was the only way to effectively create a realistic depiction. Carefully camera matched to Vincent Dixon's setup on location, we could integrate our 3d elements with complete knowledge that we would not have to fix anything in post, and instead use the time in Photoshop to handle the little details that would take the projects finesse to the next level.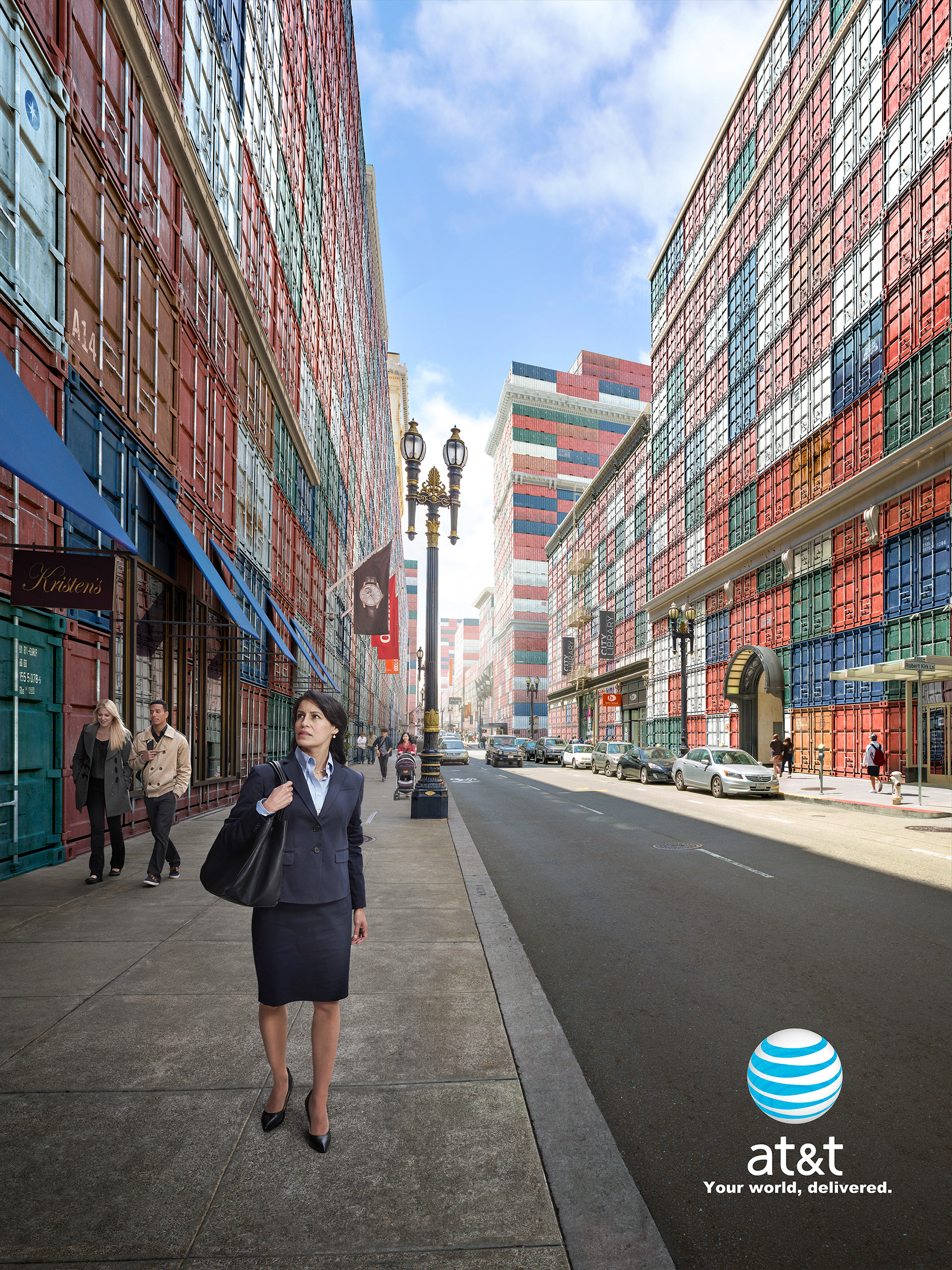 The replacement of the real city buildings with the CGI containers and how well they were matched in is shown here with this split view showing before and after.
Screenshot of the 3d scene, showing the containers stacked going off to the horizon, replacing the photographic backplate buildings.
The containers were built in high detail, with all the little details such as the hinges and door lock handles etc to give all those nice realistic shadows and reflections.