A huge project for Asics, portraying an entire world on the bottom of a shoe. Melding photographic shoe elements and near entirely computer generated landscape, this project was a great challenge to undertake.
I learnt a lot about tree systems on a prior job for Paddy Power generating an entirely CGI rain forest to try and fool the nation, so photorealistic tecniques really came into play.
The landscape itself, sculpted in Zbrush really gave the road something to twist around and let the trees really hug the road giving some nice shadow play and realism, while the props modelled and placed around the world gave scale.
Composited by Clive Biley, a nice grade in post finished the piece off.
Completed while at Smoke & Mirrors
Schematic Layout Previsualisation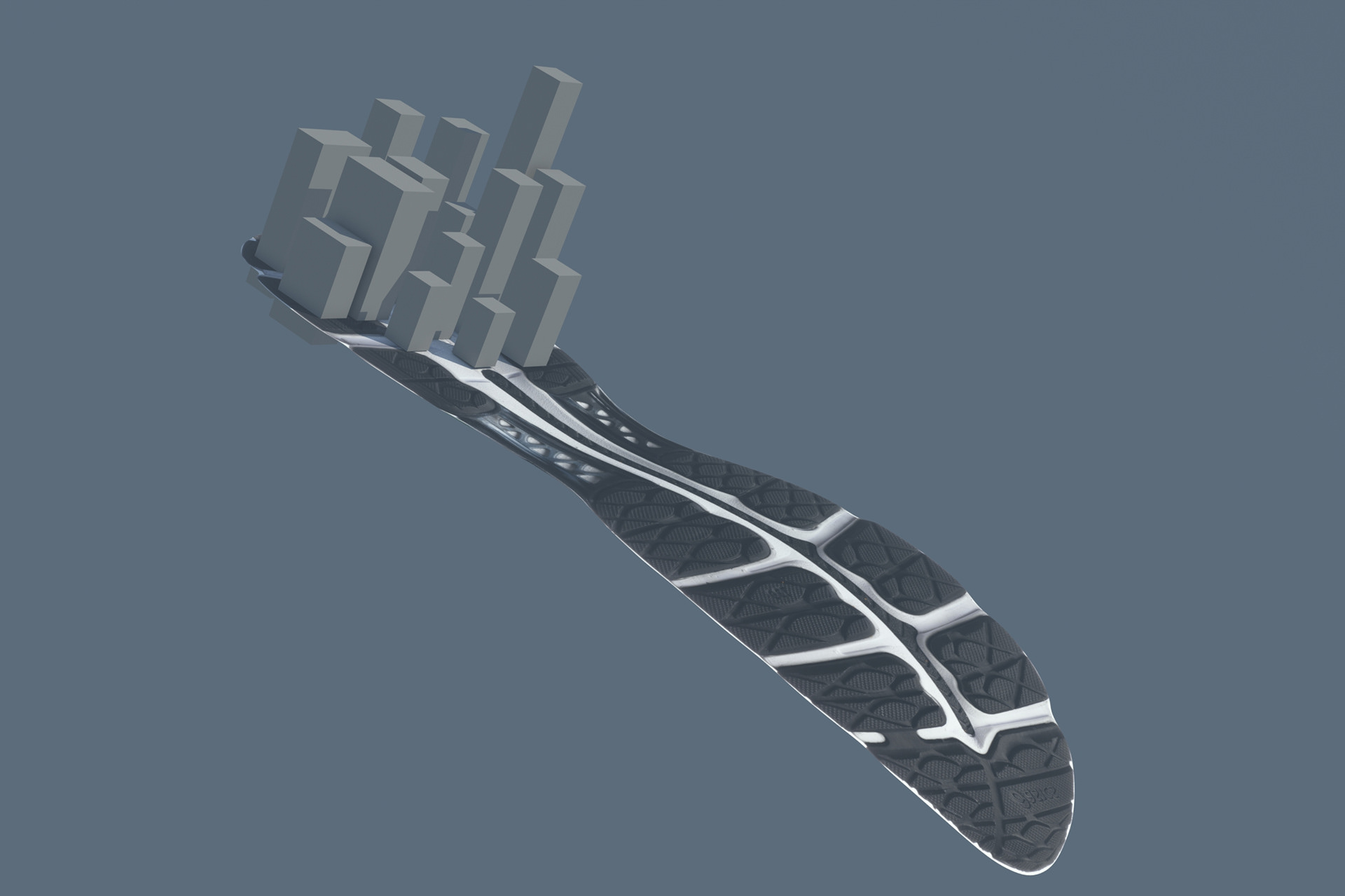 Early Blockout Shapes in 3D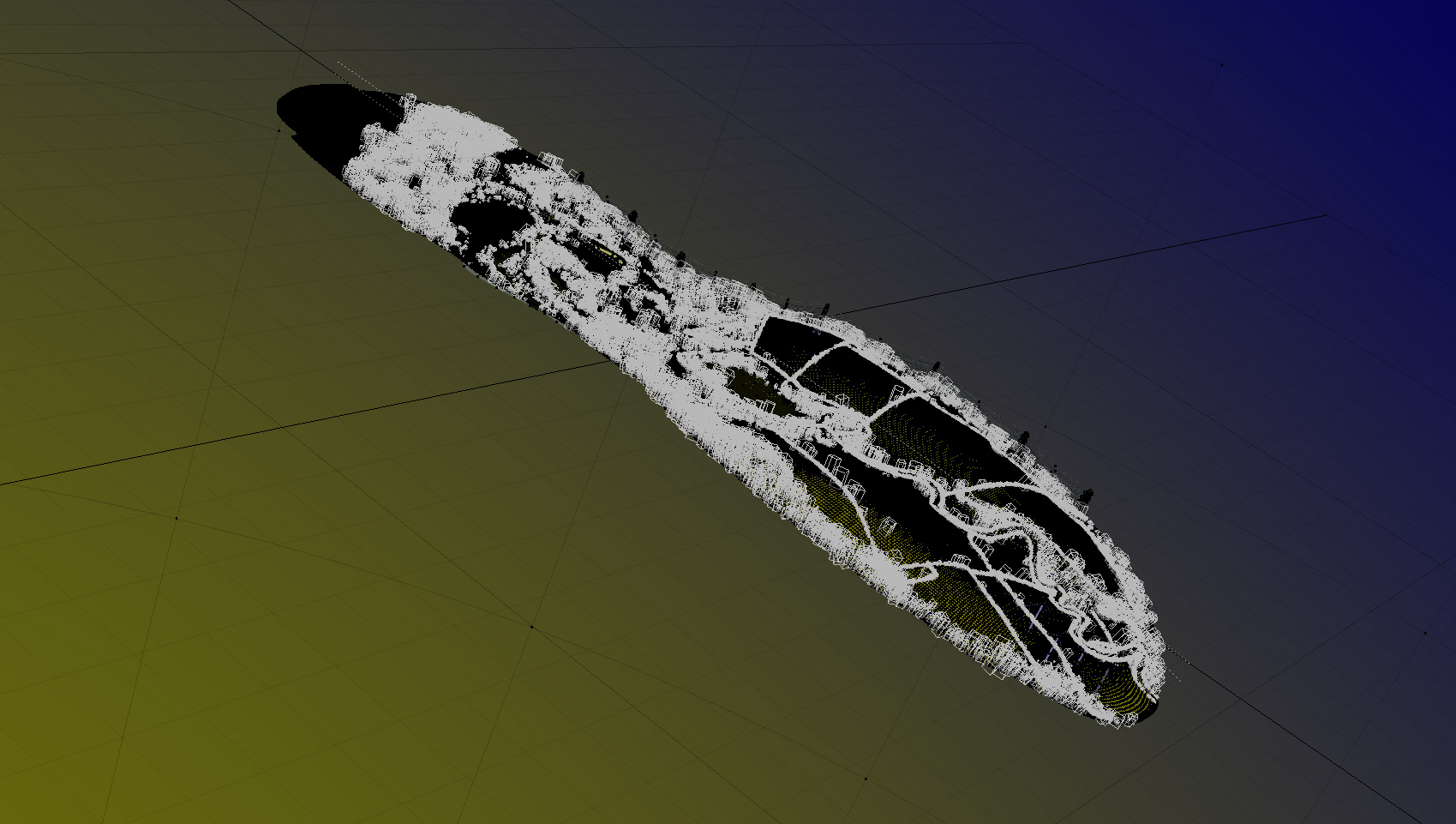 Each box represents a tree